The RBRB crew serve on a wholly voluntary basis.
The below crew list was updated in July 2021 and the numbers represent the Crew Number as logged with HM Coastguard. RBRB Pager Numbers are also shown.
2. Mike Sewell, Crew, Tractor Driver (Pager 126)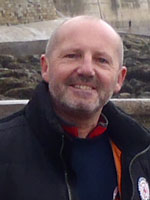 I moved to Hinderwell in 1985. Married to Karen, an RBRB Trustee, and have 2 sons, Matthew and James, both of whom are or have been on the crew. I was a medic in the Royal Navy and have since worked in many health roles including managing first response services for the chemical industry, Occupational Health manager at Wilton Site and more recently Regional manager for Medacs Health. I joined the rescue boat in 1999 and had 4 years as crew leader between 2005 and 2009. In my spare time I enjoy walking, gardening and Bird watching. I try to visit the Arctic each year as the weather seems to match my personality, so I am told.
3. Tom Dobson, Helmsman, Tractor Driver (Pager 111)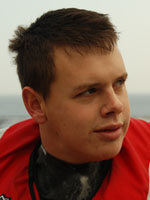 I have lived in Runswick all my life and have been involved with the Rescue Boat for most of my adult life. When I joined the crew I had not had much sea time apart from the occasional fishing trip and a rough ferry crossing from Brittany … but I was keen to learn. I also thought I could be a good asset to the boat, being self employed and generally working locally doing property maintenance work and joinery manufacturing. I enjoy being on the boat and am now a power boat level 2 instructor and helmsman. I have a few boats of my own and also a kayak which I use in the bay. In my spare time I like to be on the water or in a pub sinking a few pints.
4. Matthew Sewell, Helmsman, Tractor Driver (Pager 104)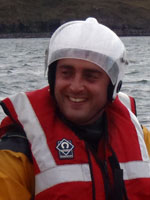 I grew up in the local area and joined the boat in early 2003. I had a gap when I lived in Wakefield from 2004 until 2006. I qualified in 2007 as a financial advisor and practice mainly between Whitby and Redcar. I enjoy the practical and social side of the boat and I am keen on fishing and sea kayaking.
5. Andy Widnall, Helmsman (Pager 112)
Profile coming soon.
7. Tom Bottomley, Crew, Tractor Driver (Pager 103)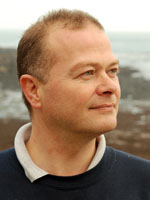 I joined the crew in early 2008 and I have been fishing from boats in and around Runswick Bay for all of my life. I work in Hull and my hobbies include raising money for charity through fundraising stunts like mountaineering, skydiving, long distance cycle challenges and open water swimming. I am married to Claire and we have three children who enjoy training in our little Honda Honwave rib, ready for the days they join the crew (still a few years away yet!).
8. Andrew Kelly, Crew (Pager 107)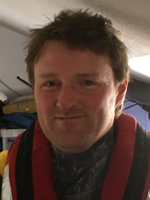 Profile coming soon.
9. John Leggett, Crew (Pager 101)
Profile coming soon.
10. Andrew Spark, Crew (Pager 123)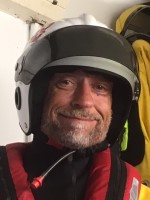 After leaving the village at the age of 17 I moved to Normandy to study art. I later moved to Carcassonne to peruse my passion for cooking and I returned to the village in 2019. I have recently completed training to become crew and I enjoy being part of a great team with great banter.
12. Kevin Craggs, Crew, Tractor Driver (Pager 108)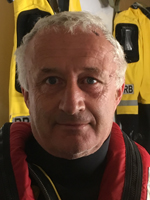 Profile coming soon.
14. Sally Bunce, Crew, (Pager 117)
Profile coming soon.
15. Andrew Smith, Crew, Tractor Driver (Pager 118)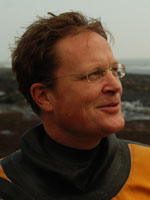 I grew up in the village and have fished from the Bay since a child.  As a youngster I was on the crew and progressed from trainee to helm before leaving the area to pursue my career. In recent years I have come back to the village, rejoined the crew and am retraining to meet the requirements of the modern boat. I am a Director of International Property Consultancy DTZ and am married with 3 children.
17. Harry Montgomery, Trainee (Pager 114)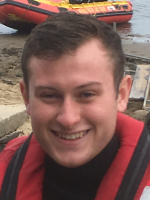 Having family ties to Runswick I've been coming all my life and have spent the majority of my holidays here since about 2007! I have always been around boats, whether it was fishing in the bay or teaching sailing at Covenham reservoir back home in Lincolnshire. I am currently studying international relations and politics at Northumbria University and spend my summers pulling pints in either The Royal or Bank top. RBRB has given me the opportunity to give back to the community whilst developing my seamanship skills. Both my Dad and Grandad have volunteered for RBRB since the 1980s so it is nice to follow in their footsteps.
Dan Scarborough, Trainee
Richard Hemsley, Trainee